Fastaval - Føniks' genopstandelse (2022)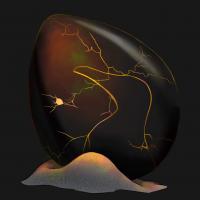 Location: Mariagerfjord Gymnasium, Hobro, Denmark 🗺️
Date: 13. - 17. April 2022
About the convention:
Tema: Føniks' genopstandelse

Æresgæst: Jonas Begtrup-Hansen
Awards:
Æresottoen
Alex Uth

Alex' historie og indflydelse på Fastaval er lang og imponerende. Hun startede DirtBusters, hun har været general og siddet i bunker. Hun har omstruktureret infoen og cafeen, stået bag hjemmesiden, og har været dommer flere gange i både scenarie- og æresottojuryer. Hun har skrevet et utal af scenarier, der er spillet utallige gange både på Fastaval og andre conner, og har underholdt hundredevis af mennesker. Hendes indsats rakte ud over Fastaval, og hun har også lagt sine kræfter i Blackbox Cph og skrevet scenarier til mange andre conner.

Men Alex var bedst kendt for sin utrolige hjælpsomhed og sin fantastiske evne til at træde til, når der var brug for det. Hun søgte aldrig æren for ærens skyld, men var altid klar til hjælpe andre til at vokse ind i opgaverne. Hendes store arbejde med at hjælpe nye forfattere og arrangører kan ikke overvurderes. Et af hendes mantraer var, at gamle røvhuller skulle give plads til nye kræfter, og det råd efterlevede hun selv til fulde. Hun stod aldrig i vejen for andre, men var altid klar til at give gode råd og at følge snakken op med handling.

Alex er den eneste, som er nomineret til Æresottoen 2022.


The story of and influence on Fastaval by Alex is long and impressive. She started The DirtBusters, she has been a General and sat in several Fastaval main organizer groups. She has restructured both the Info and the Café. Alex has worked on the Fastaval website and has been a judge in both scenario and honorary jury several times. She has written a myriad of scenarios which have been played both on Fastaval and other cons countless times, entertaining hundreds of people. Her efforts extended beyond Fastaval; she has put her energy into Blackbox Cph and writing scenarios for many other cons.

But Alex is best known for her incredible helpfulness and amazing ability, when needed, to step in. She never sought honor for the sake of honor, but was always ready to help others to grow with their tasks. Another thing cannot be overstated is her great work with helping new writers and organizers. One of her mantras was that old assholes should clear out and make room for new forces. An advice, she herself fully complied with. She never stood in the way of others, but was always ready to give good advice and to follow with action.

Alex is the only nominee for the Honorary Otto 2022.
Bedste Brætspil
Wolves on the Hunt

Med livet som indsats, forsvarer en gruppe jægere deres by mod en gruppe af monstrøse ulve, der har omringet dem, og nu jager alle. I dette nådesløse spil balancerer overlevelsen på et knivsæg. Terningkabale-inspireret mekanik sikrer, at man hele tiden bliver tvunget til, at tage hårde valg mellem at håndtere farerne nu, eller gøre sig klar til at kæmpe imod de endnu mere drabelige ulve senere. Ulvene slår dig ihjel og byen går til grunde, men du sidder alligevel tilbage med en følelse af, at ville have mere.

With their lives at stake, a group of hunters try to defend their town against a pack of monstrous wolves surrounding them. In this merciless game, survival balances on a knife's edge. A dice puzzle inspired mechanic ensures that the players are constantly forced to make hard choices between handling the immediate dangers or prepare to fight the even deadlier wolves later on. The wolves kill you and destroy your home town, but you are still left wanting more.
Attack Right

I dette draftbasserede kortspil, bygger man et kongerige, der både skal kunne modstå tidens pres, og pænt aggressive naboer, som konstant banker på ens dør for at score point. Selve grundspillet er let at gå til - her vælger du mellem at placere kort i angrebsposition, forsvarsposition, eller inde i kongeriget. Den egentlige dybde kommer af et kæmpe udvalg af kort, der alle har unikke evner, og som spiller sammen på forskellige måder. Dét gør, at du måske har tabt på én front, men ender med at tage spillet hjem på en anden.

In this drafting based game, you build a kingdom that has to withstand the pressure of time as well as pretty aggressive neighbours who constantly knock on your door to score points. The core mechanic itself is easy to understand – here you choose between placing a card in attack position, defense position or inside the kingdom. The real depth comes from the huge selection of cards that all have unique effects that interact in various ways. This means that you may have lost in one of your strategies but end up taking the victory home from another.
Stellar Scramble

Jordens overlevelse afhænger af en gruppe kompetitive piloters kamp om at sprænge flest af de invaderende rumskibe i luften. Arkadenostalgien sidder lige i skabet, som rækkerne af rumskibe i bedste "space invaders" maner flytter sig tættere på jorden. Piloterne skal håndtere en pose af krystaller, aldrig helt sikre på, hvilket våben de ender med at affyre eller om skibet potentielt overopheder i processen. Der skal prioriteres mellem at skyde, og at tage de gode opgraderinger, før andre spillere gør. Der er kælet for alle detaljer, og overskuelige komponenter med veludførte oversigter gør spillet nemt at gå til.

The fate of the Earth depends on the skills of a group of pilots competing to blast the biggest number of invading space ships out of the sky. The arcade nostalgia is spot on as the rows of space ships move closer to Earth in perfect "Space Invaders" style. The pilots must handle a bag of crystals never knowing exactly which weapon they end up firing, or if their ship potentially overheats in the process. Additionally they need to prioritize between shooting and taking the good upgrades before the other players do. Every detail is well considered, and easily interpreted components with well-executed overviews makes the game easily accessible.
The Slimy Slippery Rat Slope

Fire legesyge rotter løber ned af den slimede kloak, mens den store sure rottemobber prøver at lægge forhindringer ud for dem. Spillets mekanikker er simple, og reglerne er lette at gå til, hvilket skaber et spil for hele familien der er nemt at tage frem. Universet hvor rotterne smider lort frem og tilbage til hinanden, for at glide bedre i dem, skaber et spil der er nemt at gå til, og som er bizart underholdende fra start til slut.

Four playful rats race down the slimy sewer while the big, bad rat bully tries to stop them by placing obstacles in their way. The game mechanics are simple, and the rules easy to understand. The game is quick and easy to put on the table which makes it a game for the whole family to enjoy. The universe where the rats throw their pooh back and forth between to improve their sliding streaks, makes it a game that is very accessible and bizarrely entertaining from start to finish.
Bedste Innovation
Capital

Spillet nomineres for et design der leverer fire vidt forskellige spiloplevelser i den samme pakke. Spillets fire fraktioner er tvunget til at arbejde sammen, for at nå deres individuelle og til tider modsatrettede mål. Alle spilleres handlinger er viklet sammen i en tæt maskine, hvor dit politiske intrigespil nemt får sammenviklet tingene i en svær slags gordisk knude. Banken kører sine intriger, imens befolkningen begår oprør, og militæret beder desperat købmændene om flere ressourcer til krig.

The game is nominated for a design that delivers four very different game experiences in one package. The four factions of the game are forced to cooperate to reach their individual and sometimes contradictory goals. All player actions are intwined in a tight machine where your political intrigue game can easily turn things into a complicated Gordic knot. The Bank focuses on its intrigues while the Populace revolts and the Military desperately asks the Merchants for more ressources to wage war.
High Rise Hustle

Spillet nomineres for den tematiske implementering af bygningssimulation - en simulation der føres konsekvent gennem overflødighedshornet af komponenter, regler og mekanikker. Du skal hele tiden have forskellige, til tider næsten umulige, elementer til at spille sammen med en fasttømret bygningsplan. Vel at mærke, mens du får ordrer ind fra højre, der gør dine planer endnu mere besværlige når du både skal have plads til en altan, tagterasse og helikopterplads.

The game is nominated for its thematic implementation of building simulation – a simulation that runs consistently through a cornucopia of components, rules and mechanics. You need to constantly make different, sometimes impossible, elements integrate with your predestined building blueprint. All this while new tall orders are sprung at you, making your plans even more difficult to realise when you need room for both a balcony, a rooftop terrace and a helicopter pad.
Silent Planet

Spillet nomineres for sine solo-eksplorationsbaserede narrative elementer, hvor udfoldning af fortællingen unægteligt hænger sammen med udforskning af den tomme og ensomme planet. Dine ressourcer er knappe, spillet er konsekvent og dine valg kan hurtigt få dig slået ihjel - men ensomheden kalder dig tilbage, bare lige et forsøg mere!

The game is nominated for its solo exploration based narrative elements where the unfolding of the story is undeniably related to the exploration of the empty and lonely planet. Your resources are scarce, the game has harsh consequences and your choices can easily get you killed – but the loneliness lures you back, just one more try!
The Slimy Slippery Rat Slope

Spillet nomineres for brugen af et velintegreret narrativ, der i samspil med velvalgte mekanikker skaber en hylende morsom spiloplevelse. Lortemekanikken, hvor rotterne i flæng kaster opsamlet lort frem og tilbage mellem hinanden, for hurtigere at glide mod målstregen, samt den gnidningsfrie brug af terninger, som handlinger for begge spillere, skaber et velsmurt spil der er nemt at gå til.

The game is nominated for its use of a well-integrated narrative that creates a hilarious game experience through the use of well-chosen mechanics. The pooh mechanic where the rats throw their pooh all over the place to slide faster towards the finish line, as well as the frictionless use of dice as actions for both players, makes for a well-greased game that is easily accessible.
Bedste Formidlede Brætspil
Stellar Scramble

Stellar Scramble er helt igennem velproduceret, og graden af af kælen for detaljer gør spillet øjeblikkeligt indbydende. Reglerne er velformidlede, og illustrationer samt eksempler gør spillet nemt at gå til. Disse suppleret med spilleroversigter og symboler på spillebrættet gør handlinger nemme og overskuelige. Hvilket alt sammen skaber en gnidningsfri spiloplevelse uden behov for at slå op i reglerne undervejs.

Stellar Scramble is thoroughly well-produced, and the amount of attention to detail makes the game immediately inviting. The rules are well communicated, and the illustrations and examples make the game very accessible. These, assisted by player guides and symbols on the board, give a good overview and understanding of the actions. All things combined makes for a smooth player experience with no need to look up rules during the game.
Attack Right

Gennem simpel ikonografi og en tydelig og overskuelig præsentation, sikrer spillet at det hele forbliver let forståeligt, på trods af at næsten samtlige af spillets kort er unikke, og fungerer på vidt forskellige måder. Ligeledes understøtter brugen af illustrationer spillets tematik og stemning. Regelpræsentationen er tydeligt bygget op omkring spillet faser og handlinger, hvilket sikrer en hurtig og gnidningsløs tilgang til spillet.

Through simple iconography and clear presentation the game remains easily understandable and manageable even though almost all the cards are unique and work in very different ways. The use of illustrations also supports the theme and atmosphere of the game. The rule presentation is made up clearly around the game's phases and actions which ensures a quick and smooth access to the game.
Sold Out

Spillet er en kompakt og indbydende pakke, der er fyldt med charmerende referencer til vores ungdom. Reglerne er nemme at gå til og overskuelige, med tydelige illustrationer, og finurlige detaljer, hvor designerens kærlighed til spillet skinner igennem. Sammen med popcorn og teaterbilletter, giver det hele en lyst til at gå i gang med at spille med det samme.

The game is a compact and inviting package filled with charming references to our younger days. The rules are easily accessible with clear illustrations and quaint details where the designer's love of his game shines through. Combined with popcorn and theater tickets it urges you to get playing right away.
Pushin' Dice: Deities of the Old Kingdom

Spillets præsentation fører dig metodisk gennem spillets forskellige dele, og efterlader ingen tvivl om spillet, selv efter den første gennemlæsning af reglerne. Skulle du alligevel have brug at slå informationer op, sikrer et tydeligt visuelt heirarki og tydelige illustrationer, en effektiv og gnidningsfri brugeroplevelse. Spillets farver og ikonografi gør derudover at spiloplevelsen, til hver en tid er tilgængelig og overskuelig.

The game presentation leads you methodically through the different parts of the game, leaving no doubt about the rules even after just reading them once. Should you still need to look up information, a clear visual hierarchy and clear illustrations ensures a smooth and efficient user experience. In addition, the game's colours and iconography make the game experience accessible and clear at all times.
Juryens Specialpris
A Plague Among Us

Scenariets stærke stemme bygger bro mellem nutidens corona-pandemi og
1600-tallets pest. Man mærker gennem hele teksten forfatterens isolation og
bliver mindet om de savn, vi alle har lidt under pandemien.
Det går lige i hjertekulen.

The strong voice of the scenario bridges the gap between the covid-19
pandemic and the Great Plague of the 17th century. The author's isolation
permeates the text, and we are reminded of all the things we've lost during
the pandemic. It really tugs the heartstrings.
Diamond 20

Illustrationerne af de 20 ekstremt forskellige karakterer og kortet over verden
skaber et univers der tigger om, at man går på opdagelse i det og digter
historier. Det er farverigt og over-the-top, og det skaber samme stemning som
at samle actiondukker op og lade dem slås og date hinanden.

The illustrations of the 20 extremely different characters and the world
map create a universe begging for you to explore it and make up stories.
It is colorful, over the top and feels like picking up action figures and have
them beat up and date each other.
The Grauballe Man's Treasure

Scenariet er en kærlighedserklæring til at være barn i starthalvfemserne.
Det er camping-sommer, EM i bold og en kavalkade af ikoniske 90'ergenstande.
En Jolly Cola og en Mentos bliver til en potentiel håndgranat, og en
stripperkuglepen er den ypperste bestikkelse. Det er nostalgitrip for fuld skrue.

The scenario is an homage to being a child in the 90s. It is camping,
summer, football championship, and a cascade of iconic 90s items. A
Jolly Coke and a pack of Mentos are turned into a hand grenade, and a
stripper pen is the ultimate bribe. It is full on nostalgia.
Tragic Bergman

Mesterinstruktøren Ingmar Bergman tager scenariets scener om,
indtil han får sin vilje med kvinderne i denne cringe #meetoo-komedie.
Mekanikken stiller skarpt på, hvordan magt og privilegier kan udnyttes til
at skubbe folks grænser og tvinge et nej om til et ja.

The famous director Ingmar Bergman retakes the scenes until he gets
his way with the women in this cringe #meetoo-comedy. The mechanic
focuses on how power and privilege can be used to push people's
boundaries and force a change from no to yes.
Bedste Scenarie
The long desert walk

Scenariet leder driftsikkert og stemningsfuldt spillerne igennem
fortællingen om mennesker på flugt og deres ofre. Scenariet formår at
behandle et aktuelt politisk emne indenfor actiongenrens rammer og
afvikler det hele i novellescenariets præcise format.

The scenario evocatively and efficiently guides its players through the story of
refugees and their sacrifices. The scenario manages to treat a current political
subject within the framework of the action genre and the time of the short
format.
The old fat pike

Myten om den gamle gedde leder roller såvel som spillere ud i landskabet,
hvor grænsen mellem rigtigt og forkert udviskes. Den liderlige gedde er
konstant nærværende under overfladen, og scenariet behandler det svære
emne om destruktiv seksualitet og overgreb med indlevelse og empati.

The old, mythical pike lures the players into a landscape that erases the
boundaries between right or wrong. The prurient pike is constantly lurking
beneath the surface, and the scenario manages to treat the subject of destructive
sexuality and abuse with empathy.
Encore

Scenariet omdanner klassiske operaer til rollespil med store
armbevægelser og virkemidler. De mange fortællinger udvikles på tværs
af den samlede spillergruppe. Rollernes skæbner leder dem sikkert mod det
uundgåelige, hvor de overlevende danser hånd mod hånd med de døde.

The scenario turns classic operas into broadgestured roleplay and the game
mechanics supply the players with tools to develop the many stories across the
collective group of players. The fates of the characters guide them toward the
inevitable, and finally the survivors will dance hand against hand with the dead.
Morgul's grave

En ekstremt sjov dungeonoplevelse, der med sin skæve humor rammer
sin målgruppe hundrede procent. Et både stemningsfuldt og sanseligt
scenarie med mulighed for meget stor variation. Et både solidt og
tilgængeligt systemscenarie – på den røvfede måde.

An extremely entertaining dungeon experience that hits all the right notes
with its target audience. A scenario that is both evocative and sensous and
offers great variation. A solid and accessible system-based scenario in all
the best ways.
Zâr

Med stor tillid til spillerskabelse og stærk støtte i scenariets virkemidler
bliver scenariet et drømmenet af beskrivelser, mens apokalypsen nærmer
sig. Rollernes korruption lurer i kortbunken, og uret på bordet driver
scenariet frem indenfor novellescenariets tidsbegrænsning.

With great trust in player creation, the scenario becomes a dream net of player
descriptions while the apocalypse and breaking of the characters await in the
card pile. The clock on the table paces the scenario and secures the timeframe of
the short format.
Bedste Roller
The old fat pike

De tre drenge har fra starten intense magtkampe om, hvem der har gjort
og tør gøre mest. De medrivende prosastykker giver et nuanceret indblik i
drengenes indre liv, og spillerne får alibi til at gå på opdagelse i rollernes
spirende seksualitet mod det grænseløse og uhyggelige.

From the start, the three boys have intense power struggles about who is
willling to go the furthest. The inspiring pieces of prose give a nuanced feel
for the inner lives of the boys, and the players are provided with an alibi to
explore the characters' newfound twisted sexuality.
A Plague Among Us

En rørende håndfuld kvinder med drømme om fremtiden stiller skarpt på livet
i London under pesten. Kvinderne er realistiske, og deres ensomhed relaterbar.
Med livet som indsats nedbrydes deres drømme langsomt af spillerne, mens
man inderligt håber, de overlever og kan gå mod en lysere fremtid.

A heartfelt array of women with dreams for the future lets us focus on
London during the Great Plague. The women are realistic and their
loneliness relatable. With their lives at stake their dreams slowly erode, while
you desperately hope they survive and move towards brighter futures.
The Lost Banner

Uden de store armbevægelser lykkes det at være et forbillede for, hvordan
man laver scenarier med bred repræsentation. En stærk etablering af
professoren som referencepunkt binder gruppen sammen, og de unge er fede
actionhelte med gode indbyrdes relationer og konflikter.

Without resorting to excessive gestures, the scenario manages to be an
exemplar of how to write a scenario with wide representation. A strong
foundation is established using the professor as a reference point for the
group, and all the young characters are awesome action heroes with meaty
reciprocal relations and conflicts.
Zâr

De fire technoåndemanere er skåret helt ind til benet, så spillerne kan
gå direkte i gang med at digte Shahens drømme sammen. Undervejs
vendes karakterarket, så rollernes verdenssyn og fortælleevner langsomt
forvanskes, til åndemanerne ender knækkede og korrumperede.

The descriptions of the four tech shamans are precise, allowing the
players to immediately co-create the Shah's dreams from the start.
As they play, the players flip their sheets and see the characters'
worldviews twist, leaving the shamans broken and corrupted.
The long desert walk

Et bredt ensemble af tolv enkle stenalderroller udgør en landflygtig stamme.
Efterhånden som spilpersonerne dør en efter en, vælger spillerne nye roller,
som alle har definerende genstande. Rollerne har alle lidt tab, men risikerer at
miste mere end bare livet.

An ensemble of 12 short stone age characters make up the tribe. As the
characters die, the players choose new roles, that all have defining objects.
The characters have all suffered loses, but they risk losing more than just
their lives.
Bedste Virkemidler
The long desert walk

Terningsystemet skaber en konstant dødstrussel, der farver spillernes
oplevelse og konstant sætter dem under pres, mens stammen flygter. Selv når
man sejrer over en udfordring, skaber systemet en ny, grum historie om den
akutte mangel på vand, om opofrelse og om farlige chancer.

The dice system and the constant threat of real death means there's
always something at stake during the journey. And even when defeating a
challenge, the dice and their colours in themselves tell a story of acute lack
of water, sacrifice, and dangerous risks.
The Lost Banner

En velkomponeret håndfuld virkemidler varierer scenariets actionscener
og løser elegant det evige problem med investigation. Samtidig hjælper
tilbageblik spillerne til at løfte hinandens spil og sætte spot på rollernes
venskab.

A few well-composed mechanics offer variation to the scenario's action
scenes and solves the perennial problem of investigation and help
the players elevate each other's play and the friendships of the player
characters, using flashbacks.
The old fat pike

Reglen om, at man ikke må sige fra, tilbageglik fra fremtiden og kravet om,
at det skal ende med et overgreb, er en skarp pakke af virkemidler, der alle
trækker i samme retning. Det former fortællingen og skaber en latent trussel,
der gennemsyrer scenariet.

The fact that you have to obey the others, flashbacks, and the demanding
assault is a clearcut collection of mechanics that all fit together. It shapes
the story and creates the threath that is at stake.
Zâr

Scenariets simple kortmekanik lægger op til meget forskellige og
stemningsfulde drømmefortællinger og giver spillerne stort ejerskab af
historien. Gennem tolkning af kortene får spillerne en skæbnesvanger
mulighed for at ofre sig for noget større – eller lade verden gå under.

The simple card mechanism at the core of the game supports dream tales,
but at the same time provides the players with extreme ownership of the
story. Through the interpretation of the cards, the players are given the
opportunity to sacrifice themselves for something greater or let the world
fall apart.
Encore

Scenariet giver spillerne en overdådig sandkasse af virkemidler at boltre sig
i. Samlet understøtter virkemidlerne den teatrale oplevelse, hvor universets
tragiske dramaturgi er indbygget i ideen om skæbne, og hvor det, du siger,
bliver virkeligt – især hvis andre gentager det.

The scenario provides the players with a lush sandbox of mechanics. The
combination creates a foundation for the theatrical experience, where the
tragic drama of the universe is throughly incorporated in everyone's destiny,
and what you say becomes real - especially if others ecco it.
Bedste Fortælling
The old fat pike

Et snigende ubehageligt coming-of-age-drama om tre drenge og gruppepres.
Vi møder pirrende, destruktiv seksualitet i jagten på den gamle, liderlige
gedde. Fortællingen tordner mod et uundgåeligt overgreb, mens scenariet
giver stof til eftertanke om arv, miljø, bristet uskyld og kunsten at sige nej.

An insidious and unpleasant coming-of-age drama about three boys, peer
pressure, blooming destructive sexuality, and the hunt for the old, lecherous
pike. The story moves towards an inevitable violation, and makes you think
about nature and nurture, lost innoncence, and the art of saying no.
A Plague Among Us

Dette er historien om kvindelige pestvagter under pesten i London i
1665 og den menneskelige isolering, jobbet medførte. En knivskarp
iscenesættelse af en glemt tid med særlove, der ved hvert brud knækker
kvindernes drømme og efterlader dem mere ensomme, end da de startede.

This is the story of the women plague seekers during the Great Plague of
London in 1665, and about the isolation the job led to. It is a razor-sharp
vision of a forgotten part of world history and the plague laws that could
break the seekers and leave them even more lonely than when they began
their work.
Agents of S.H.I.E.L.D: As Time Goes By

Agents of Shield er bygget elegant og ambitiøst op omkring et tidsparadoks, der passer forrygende ind i Marvel-universet. De kringlede tidslinjer skaber både en fed historie og udfordrer de traditionelle rammer på Fastaval ved at give flere spilgrupper meningsfulde interaktioner på tværs af tid og rum.

Agents of Shield is elegantly and ambitiously structured around a time paradox that fits perfectly in the Marvel universe. The intricate timelines make for a cool story while also challenging the traditional Fastaval framework by offering meaningful interactions across time and space between groups of players.
Morgul's grave

I Morguls grav er goblinerne mere frække end farlige, spøgelserne skræmte, og
nekromantikerens søn vil hellere lave bonzai-træer end rejse de døde. Scenariet
er sat i Hinterlandet, og Morguls Grav er aldrig helt, hvad man regner med.
Hvem sagde dungeoncrawl ikke kan være skægt?

Who said dungeon crawling can't be funny? In Morgul's Grave, the goblins are
more sassy than dangerous, the ghosts are frightened, and the necromancer's
son would rather make bonsais than raise the dead. Set in the world of
Hinterlandet, Morgul's Grave is always more than meets the eye.
The long desert walk

Under #stenalderfantasyaction giver forfatteren stemme til en stammes
fantastiske og brutale rejse mod frelsen på den anden side af ørkenen. En
rejse, hvor mødet med kæmpebiller, svampeprofeter og livsfarlig action
skaber en vedkommende scenarie-allegori over krig og flygtninge.
Bedste Formidling
The old fat pike

Gedden er stemningsfuldt tilstedeværende fra første side, og man
bliver som læser godt klædt på, inden man begiver sig ind i scenariets
perverterede og liderlige univers. De vedlagte sceneoversigter gør det nemt
og overskueligt at køre scenariet direkte fra bladet.

The pike is present from the first page and as a reader you are well
prepared before entering the perverted and horny universe of the scenario.
The attached scene overviews make it easy to run the scenario directly
from the page.
The Lost Banner

Trods scenariets store omfang gør forfatteren det let for spillederen at
finde rundt i teksten. Det står hele vejen klart, hvad intention og mål med
scenariet er ved hjælp af veldoserede historiske facts og velforklarede
virkemidler. Lækre karakterillustrationer hjælper til at sætte stemningen.

Despite the sheer volume of this scenario, the author manages to make
it easy for the game facilitator to navigate the text. The intention and
objective of the scenario remains clear from the beginning to the end
thanks to the measured distribution of historical facts and well-explained
mechanics. Beautiful character illustrations help set the mood.
Encore

Forfatternes kærlighed til operapunk skinner igennem i tekst og billeder.
De formår at beskrive deres genre og de 11 forskellige operaer præcist og
tydeligt, så alle – uanset musikalsk baggrund – kan tage del i scenariet. Den
velformidlede workshop holder spillederen i hånden fra start til slut.

The authors' own love for opera punk shines through in text and images.
They manage to describe their genre and the 11 different operas precisely
and clearly so that everyone – regardless of musical background – can
partake in the scenario. The workshop description helps anyone run it.
Morgul's grave

Det store forgrenede hulesystem beskrives med stort overskud og en
god portion humor. Knivskarpe beskrivelser af hvert rum gør, at både
erfarne og nye spilledere bliver holdt trygt i hånden. Forfatteren formår
den svære kunst at gøre et systemscenarie lettilgængeligt at køre.

The large dungeon is described with great ease and a good portion of
humor. Razorsharp description of each room give experienced and new
DMs alike help when leading players through the scenario.
The long desert walk

Forfatteren mestrer tydeligt novelleformatet og formidler scenariet
sikkert og ligetil – alt unødvendigt er skåret fra. Tonen i scenariet
lægger op til full-on mytologisk stenalderaction, mens veltegnede
illustrationer sætter stemningen.

The author clearly demonstrates his grasp of the short format – everything
unnecessary is cut. The tone of the scenario lends itself to full-on
mythological stone age action, while well drawn illustrations set the mood.
Det Gyldne Æg
Game Rush
Deltagernes Pris, Brætspil
Organizers
Send corrections for this page