Væk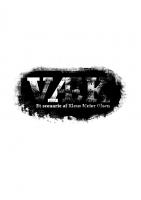 (AKA: Gone)
Genre: Drama
Participants: 1 GM, 4 players
By
Download
Description
Lise has dementia and disappears slowly from the world, while her family watches helplessly. Soon she will be gone. The scenario follows Lises husband and three adult children during the last year before she is admitted to a nursing home, while the disease is steadily worsened and bit by bit rips their lives apart.

Gone is a scenario about loss. About seeing the one you love disappear in cruel drips. But it is also a scenario about finding your self during the tragedy, becoming someone else and about a family bonding.

The mood is tragic and the playing style slow and linering. A scene can have a lot of silence.
Lise er dement og forsvinder langsomt fra verden, mens hendes familie ser hjælpeløse til. Snart er hun helt væk. Scenariet følger Lises mand og tre voksne børn det sidste år inden hun kommer på plejehjem, mens sygdommen forværres og skridt for skridt river deres hverdag i stykker.

Væk er et scenarie om tab. Om at se den man elsker gå i opløsning i små grusomme dryp. Men det er også et scenarie om at finde sig selv midt i tragedien, om at udvikle sig som menneske og om at rykke tættere sammen som familie.

Stemningen er tung og tragisk og spillestilen langsom og dvælende. En scene kan sagtens indeholde meget tavshed.
Played at
Awards
Winner, Bedste Formidling
[+]
Winner, Bedste Scenarie
[+]
Winner, Deltagernes Pris (Delt førsteplads)
Nominated, Bedste Roller
[+]
Nominated, Bedste Virkemidler
[+]
Nominated, Bedste Fortælling
[+]
Send corrections for this page