Sisyphus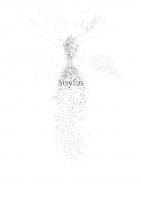 (AKA: Sisyfos)
Genre: Drama
Participants: 1 GM, 4 players
By
Download
Description
Anders is completely normal. He has a good job, a sweet girlfriend, money enough for living and for fun. So why this emptiness inside? He steps over the pier, feels water in his lungs and death swiftly follows.

The next day, he is in his bed, feeling the warmth, feeling his girlfriends skin against his. Life reaffirming. This is all he needs. Right?

Sisyphos is a scenario about the eternal struggle after the meaning of life. The players play four aspects of Anders? emotions and standpoints. Absurdity, Hedonism, Destruction and Creation. They argue stubbornly about what Anders should do and think, through weird dreamscapes across time and space. And through scenes of almost-ordinary life, where the aspects talk through Anders? own mouth or those around him. His already brittle reality gradually falls apart, and something, or someone, must change if he is to become whole again.

The scenario contains aspects of both tabletop, semi-live and narration. It is sprinkled with various mechanics, one being switching characters during scenes.
Anders er helt normal. Han har et godt job, en sød kæreste, penge nok både til det nødvendige og det sjove. Så hvorfor denne tomhed? Han træder ud over molen, mærker vandet trænge ind i lungerne, dødens komme.

Dagen efter ligger han i sengen og mærker dynens varme, kærestens hud. Det er nok. Det er alt hvad han har brug for. Ikke? Sisyfos er et scenarie om den evige jagt på meningen med livet. Spillerne spiller fire aspekter af Anders' holdninger og følelser, Absurditet, Hedonisme, Destruktion og Kreation. De skændes stædigt om hvad Anders skal gøre og tænke. Dels i underlige drømmescener på tværs af tid og rum. Dels i hverdagsscener om jobbet, børn og Netflix, hvor aspekterne taler gennem Anders' egen mund eller dem omkring ham. Gradvist falder Anders' allerede skrøbelige virkelighed fra hinanden og noget, eller nogen, må forandre sig, hvis han skal blive hel igen.

Scenariet indeholder aspekter af både semi-live, bord- og fortællerollespil. Det er krydret med diverse små-mekanikker, heriblandt muligheden for at bytte rolle i løbet af en scene.
Played at
Send corrections for this page