The Mothers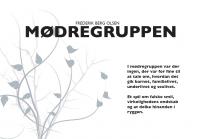 (AKA: Mødregruppen)
Participants: 1 GM, 5 players
By
Download
Description
In the mothers' support group, there was no one that was too posh to talk about the baby's progress, family life, womb and sex life.

A game of fake smiles, the evil of the real world and back-stabbing.
I mødregruppen var der ingen, der var for fine til at tale om, hvordan det gik barnet, familielivet, underlivet og sexlivet.

Et spil om falske smil, virkelighedens ondskab og at dolke hinanden i ryggen.
Played at
Awards
Nominated, Bedste Formidling
Send corrections for this page