Svanevang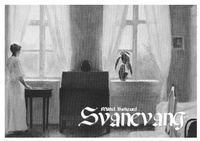 RPG system: Systemløst
Genre: Drama, Projekt R'lyeh
Participants: 1 GM, 6 players
By
Download
Description
Danmark, december 1863.
Der er travlt på Svanevang. To bejlere er på vej. Det er jul; snart nytår. Forberedelserne er i fuld gang. To ungersvende kommer hele vejen fra København - en student og en løjtnant - hvor er det spændende! Døtrene Agnes og Emilie glæder sig. Romantikken skal blomstre, interesser plejes, sorger glemmes, fremtiden sikres! Traditionens og hjerternes fest.

Men det er en tid med forandring. Krigen truer. Til kamp mod tysken. Nationens stolthed. Rusen fra '48. Riget skal sikres. Novemberforfatningen forsvares.

Det er nu, at kærligheden skal prøves. Det er nu, at Dannevirke skal bestå.

Et episk drama om tiden før, under og efter den grusomme krig i 1864.
Et scenarie om kærlighedens kamp, blodets bånd og samfundets foranderlighed. Historien om en familie og dens skæbne.
Played at
Awards
Winner, Bedste Spilpersoner
Nominated, Bedste Redigering
Nominated, Publikumsprisen
Links
Send corrections for this page