Investigating Madness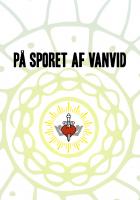 (AKA: På sporet af vanvid)
Participants: 1 GM, 3 players
By
Download
Description
The three parts of private detective Elin's personality pull her in each their own direction as her mind begins to fray while investigating the dealings of a mysterious cult.

Keywords: Lovecraft – Investigation – Noir

Elin is a private detective hired to investigate a murder. The killing is only the first of many, and as she uncovers the facts behind the case it keeps getting more bizarre. Bit by bit, Elin gets closer to the truth and a dark pattern begins to take shape – perhaps this is a case better left unsolved…

Investigating Madness is a scenario for three players who share control of the main character, the private detective Elin Berg. Each player acts as a different aspect of her personality. At first they keep her life balanced, but as the case proceeds and they each descend into their own brand of madness, Elin is no longer fighting only the forces arrayed against her, but her own mind as well.

About the author:
This is Louis' fifth scenario for Fastaval. He enjoys interesting game mechanics and a good story.
De tre dele af privatdetektiven Elins personlighed trækker i hver deres retning, da hendes forstand flosser, i takt med at hun afdækker en mystisk kults forskruede planer.

Stikord: Lovecraft – Investigation – Noir

Privatdetektiven Elin er hyret til at efterforske et mord. Mordet viser sig dog kun at være det første i rækken, og jo flere spor Elin følger, jo mere bizar bliver opgaven. Trin for trin nærmer Elin sig sandheden og et dystert mønster begynder at tegne sig – måske er dette en sag, det ville være bedre at lade ligge…

På sporet af vanvid er et scenarie for tre spillere, der alle spiller detektiven Elin, men som repræsenterer forskellige aspekter af hendes personlighed. I begyndelsen holder de hendes liv i ligevægt, men efterhånden som Elin dykker dybere ned i sagen, og hendes forstand går itu, kæmper hun ikke længere blot imod omverdenen, men også imod sig selv.

Om forfatteren:
Dette er Louis' femte Fastavalscenarie. Han holder af interessante spilmekaniker og den gode fortælling.
Played at
Send corrections for this page