The Oath in the Garden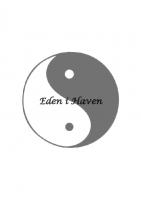 (AKA: Eden i haven)
Genre: Drama
Participants: 1 GM, 4 players
By
Download
Description
he year 183 marks the start of a bloody civil war in China.

Three young men meet up in a small teahouse in rural China. They have never met before, and no one feels like saying the first word.

The silence vibrates with excitement. At last, one of them utters in a low voice: "Something has to be done"

Another nods, "the Peasants are starving."

"Then we go into the fields and help them harvest," the third one says without thinking.

"I don't think that will change the situation."

The conversation goes on until the early hours of the night. The men talk about ideals and the problems facing China. In the end, three voices swear an oath of friendship and brotherhood forever after.

Oath in the Garden is a tragic story of brotherly love. The story has its roots in a civil war that took place in 2nd century China. Over a period of 40 years, we follow the friendship of the three men. The journey takes them from nothing to the height of power. Every scene in the story has 2 different moods. One is Yin, the slow and sensitive mood. The other is Yang, the direct and aggressive mood. The choice between moods is up to the players, but every choice has an effect on the direction of the scenes that are going to be narrated by the players.
I år 183 er Kina i krise. Bønderne sulter, og snart bliver landet kastet ud i en blodig borgerkrig.

I et lille te-hus mødes tre unge mænd.

De tre mænd kigger på hinanden. Ingen tør sige noget. Til sidst brydes tavsheden, da en spinkel stemme siger: "noget må der gøres."

En anden nikker eftertænksomt: "Ja, bønderne sulter."

"Så må vi hjælpe dem med at høste," kommer det hurtigt fra den tredje.

"Jeg tror ikke, at det løser problemet."

Samtalen fortsætter til ud på natten. De tre mænd taler om Kina, og hvad der må gøres. De taler med ungdommens idealisme. I de tidlige nattetimer lover tre stemmer hinanden venskab og broderskab for altid.

Eden i haven er et scenarie om ulykkelig broderkærlighed. Historien er bygget over borgerkrigen i 200-tallets Kina. Vi følger de tre mænds liv over 40 år. Deres rejse går fra ingenting til magtens tinder. Et bærende element i scenariet er, at alle scener kan spilles på 2 forskellige måder. Den ene er Yin (stille og følsom), den anden er Yang (aggressivt og direkte). Det er spillerne selv der bestemmer, hvordan en scene skal spilles. Valget har indflydelse på spillets fortællescener.
Played at
Send corrections for this page