Tyrfing Con - BlizzCon (2017)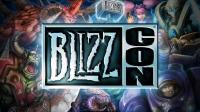 Location: Antvorskov Skole, Slagelse, Denmark
Date: 10. - 12. November 2017
About the convention:
Så er det tid til en weekend med masser af bordrollespil, hvor du enten kan fordybe dig i et langt rollespil igennem hele weekenden eller afprøve en masse kortere rollespil -

Men uanset hvad, kan du være sikker på at få en anderledes oplevelse og være med til at forme nogle fantastiske historier, og du kommer ikke til at kede dig.

Pris: 150 kr. inkl. overnatning og forplejning.
We haven't had access to a program for this convention. The list is simply based on external references, memory, rumours and so on and the list might not be completed.
If you have a correction or are in access of a program then please send us an update.
Organizers
Send corrections for this page