Con2 - Ude af CONtext (2023)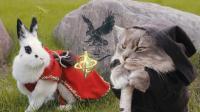 Location: Sankt Helene skole, Vejby, Denmark
Date: 27. - 29. January 2023
Part of: Con2
About the convention:
Velkommen til Con2!

Con2 er en rollespilscon, der bliver afholdt årligt omkring slutningen af januar.

Her hygger vi med rollespil, brætspil, god mad, utroelige mængder kage, hjemmegroede porre-jokes og meget mere.

Vi har plads til omkring 80 deltagere og i kan læse lidt mere om os her.

Næste Con2 bliver afholdt d. 27. - 29. januar 2023 et sted nær københavnsområdet (mere info kommer snart!)

Vi søger aktiviteter, så hvis du har en god ide, så læs mere under aktiviteter

Tilmeldingen åbner i start November, og i kan følge med på Facebook, på mail og her på siden!

Psst.. Hold især øje med Facebook, da vi snart skal vælge tema for næste Con2

Vi ses til Con2 2023 CON-ON!

We haven't had access to a program for this convention. The list is simply based on external references, memory, rumours and so on and the list might not be completed.
If you have a correction or are in access of a program then please send us an update.
Organizers
Links
Send corrections for this page