Tugt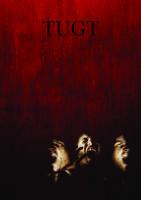 (aka: Chastisement)
Genre: Drama
Deltagare: 1 SL, 5 spelare
Av
Ladda ned
Beskrivning
Historisk drama inspireret af 1817 oprøret i Danmarks første moderne fængsel, og optakten dertil.

Foromtale

Fem livstidsfanger undertrykker i årevis deres mørke drifter under de strenge regler, normer og daglige ydmygelser indenfor fængslets mure. De prøver desperate at finde sig til rette med deres eksistens og nøjes med at drømme om frihed. Deres fælles ønske om frihed bringer dem og deres omgivelser ind i et oprør, hvor mørket kan komme brølende tilbage.

Hvordan håndterer de deres nyfundne indre frihed, og ikke mindst, hvordan ændres deres syn på hinanden? Kan man være et regulært monster og stadig være fordømmende over monsteret i andre?

Spilpersonerne er alle modbydelige og brutale mennesker, men samtidig uendeligt ynkværdige.

Scenariet har talrige trigger warnings, der indebærer: Vold, voldtægt, mord på børn, gruppepres, nedværdigelse og sadisme.

Disse trigger ord er en stor del af scenariet, og de vil blive meget eksplicitte.

Spillet opererer med en mekanik, der sikrer at spillerne ikke udsætter sig selv og andre for mere end de selv ønsker. Men scenariet er ikke tiltænkt at være en rar oplevelse.

Drifter
Ydmygelse
Vrede

Spillertype: Scenariet henvender sig til spillere, der har mod på at spille til grænsen af det ubehagelige, men forstår ikke at overskride en grænse defineret af medspillere. Spillerne skal kunne agere inden for et relativt stramt sceneforlæg og fylde scenerne ud med så meget intensitet som muligt.

Spilledertype: Som spilleder skal du have interesse i at skabe stemningsfulde scenebeskrivelser. Selve scenariet er lineært opbygget med faste scener. Du skal være i stand til hurtigt at skifte gear fra det langsommelige og knugende til det hæsblæsende og action-prægede. Vigtigst skal du sikre at spillerne har det godt og kunne afvikle en god debriefing.

Spillere: 5

Spilledere: 1

Samlet tidsforbrug: 4 timer

Sprog: Dansk og engelsk

Aldersgrænse: 18+

Læsemængde: Max 2 sider inklusiv handouts

Trigger warnings: Vold, voldtægt, mord på børn, gruppepres, nedværdigelse og sadisme
Historic drama inspired by the 1817 rebellion in the first modern prison in Denmark, and the events leading up to it.

Presentation

Five prisoners on life sentences suppresses their dark urges for years, under the strict rules, norms and daily humiliations within the prison walls. Unsuccessfully they try to conform into something a life in their situation but can't settles with only dreaming of freedom. Their combined desire for freedom leads them and their fellow inmates to a rebellion, where all their stored-up darkness can come roaring to the surface.

How will they cope with their newfound inner freedom, and how does their view on each other change? Is it possible to be the embodiment of a monster, and still be judgmental towards the monsters in others?

The players' characters are all horrible and brutal human beings, but at the same time endlessly pathetic

The scenario has numerous trigger warnings including: Violence, rape, child murdering, peer pressure, degradation and sadism.

These trigger words are a large part of the scenario and will become very explicit.

The game operates with a mechanism that ensures the players wont expose themselves or each other for more than they want to. But the game is not meant to be a nice experience.

Urges
Humiliation
Wrath

Player types: The game targets players who dare playing to the limit of the uncomfortable, but understands not to cross the lines defined by co-players. The players should be able to act within relatively narrow scenes and fill them out with as much intensity as possible.

Gamemaster type: As the gamemaster you must want to describe moods and atmospheres in detail. The narrative progression is very linear with pre-determined scenes. You must be able to make quick but smooth changes from slow and lingering scenes to the more, in contrast, fast and action based. Mostly you must make sure the players feel safe and can lead a good debrief.

Players: 5

Gamemasters: 1

Total runtime: 4 hours

Language: Danish and English

Age limit: 18+

Material to be read: Max 2 pages including handouts

Trigger warnings: Violence, rape, child murdering, peer pressure, degradation and sadism
Spelat på
Priser
Nominerad, Juryens Specialpris

Spillerne kan slå sig løs i ubehageligheder uden at frygte at gå over andres grænser. For stopklodsen er hele tiden tydelig i rummet og giver mulighed for at klippe, når det bliver for meget. På den måde deles kontrollen uden, at fortællingens rytme brydes.

The players can revel in unpleasantries without the fear of crossing a boundary since the stop block is always right there in the room with them, allowing for each and every player to stop the scene if it gets out of hand. In that way the players share control without ever breaking the flow of the story.
Skicka in rättelser om den här sidan