LepreCon XXXVI (2015)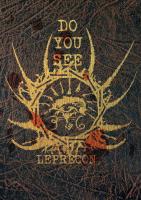 Plats: Goldsmith Hall, Trinity College, Dublin, Irland 🗺️
Datum: 6. - 8. mars 2015
Om konventet:
Do you see…
Do you see beyond the veil of secrets that cloaks our minds and conceals the true nature of the universe?
Do you see the vast and incomprehensible beings that lurk beyond the boundaries of sanity and rationality?
Do you see that we are all small and insignificant ants, unable to comprehend the true vastness of the cosmos and everything that exists within it?

Welcome one and all to Ireland's oldest games convention, now in its 36th year. We have a wide array of events lined up for your gaming pleasure this weekend; and so, whether your interests lie in boardgames, cardgames, role-playing games, or down other, more dangerous paths, we hope that you'll find something to suit your tastes. We've worked hard this year to bring you some of Ireland's greatest games and writers, including our guest this year, Gar Hanrahan, who will be sharing his knowledge on how to make a game truly terrifying.

For Special Events we have even more on offer, from everyone's favourite starship simulator Artemis, to the fantastic storytelling of Milk & Cookies, who have kindly agreed to be with us this weekend. And if you find yourselves looking for something new, you can browse through goods and services provided by our wonderful traders.

Leprecon was the first games convention I ever attended, and taking over as director has been an opportunity to bring everything I love about games to you, the Irish gaming community. I hope that you all enjoy this weekend as much as I've enjoyed it over the past decade that I've been attending. But now the stars are aligned and the time is right. The Great Old Ones stir in their slumber and begin to rise. Leprecon has begun.

May you be eaten first.
Ladda ned
Arrangörer
Skicka in rättelser om den här sidan