Grenselandet (2022)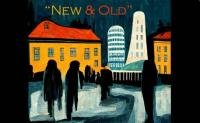 Plats: Hausmania, Hausmanns gate 34, Norge 🗺️
Datum: 9. - 10. december 2022
Om konventet:
Oslo's annual chamber-LARP festival Grenselandet is back for another unforgettable weekend of making friends and playing LARPs. In line with this year's theme - Old & New - the program will feature well-loved LARPs from the past decades as well as exciting new designs by designers you may not have heard of.
The festival is also back to its original size, and aims to host no fewer than 21 LARPS across 7 different venues in Oslo. The central hangout location is Hausmania (Hausmanns gate 34) where you can always drop in to chill or catch up with friends.

Tickets are available here: https://tikkio.com/tickets/31424-grenselandet
Regular tickets are 500 NOK but subsidized tickets are also available.
All are welcome.
Arrangörer
Länkar
Skicka in rättelser om den här sidan