Inside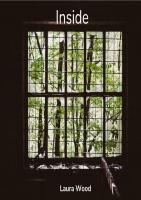 System: LARP Nordic- influenced
Deltakere: 6-8 players
Av
Last ned
Beskrivelse
This larp is a realistic look at the education system inside a closed women's prison in the UK. The larp will allow you to workshop a believable character and experience some of the issues involved in the criminal justice system.

Laura Wood has written several larps which have run at Consequences, Stockholm Scenario Festival and Tallinn larp Festival. She is keen to introduce people to larping and is a founder of The Immersivist Club, a group running Nordic larps in London. Laura has run several workshops and given talks on the importance of safety and consent in larping.

Content warning: Some of the character backgrounds contain themes of sexual abuse, alcoholism, self harm and abusive relationships. Players can avoid these themes in their own characters but should be aware that they are likely to be present in the game.
Spilt på
Lenker
Send inn rettelser om denne siden