Det Fortabte Barn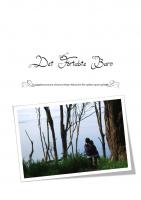 Genre: Drama, Gyser
Participants: 1 GM, 4 players
By
Download
Description
Det er snart 25 år siden at Peters mor kom ind på badeværelset og så sin søn ligge druknet i et badekarfyldt med visnede rosenblade. Politiet sagde efterfølgende at det var et selvmord.

Amalie har fået en ny ven, ved navn Peter. De leger mange sjove lege om et gammelt fortabt rige.

Eva vandrer nervøst rundt på sin datter, Amalies, værelse og ser tegningerne. Det er ham.

Elias sider bag ved rettet, sammen med sin kone Eva.

Amalie ligger så sødt og sover på bagsædet. De er på vej tilbage til deres barndomsby. Han vil så gerne glemme hvad der skete dengang for 25 år siden.

Where dips the rocky highland
Of Sleuth Wood in the lake,
There lies a leafy island
Where flapping herons wake
The drowsy water rats;
There we've hid our faery vats,
Full of berrys
And of reddest stolen cherries.
Come away, O human child!
To the waters and the wild
With a faery, hand in hand.
For the world's more full of weeping than you can understand.

-W. B. Yates, 1886

Det fortabte barn er et scenarie om fire personers skæbne i en dyster verden.

Scenariet er for spillere der godt kan lide at leve sig ind i en fortælling, som de samtidigt er medskabere af.
Scenariet er for spilledere der godt kan lide at have en instruktørrolle, der holder strukturen, skaber stemning og sætte deres egne urenlige fingeraftryk på spillet.
Played at
Awards
Winner, Vintersolprisen
Trivia
Vandt Vintersolsprisen 2012
Send corrections for this page