The Mustang Sallys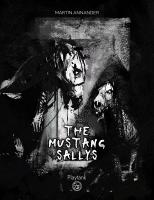 By
Download
Description
After years of failures, the American Olympic Dressage Team is going to the best training camp in the world to fight their way back to the top.

TV producer Howard Silva sees his chance to make good TV and puts the last of his credit debts into covering them with cameras.

But when the horses on the training farm seem to have a taste for human flesh, Howard ends up making very different TV from what he had intended...
Links
Send corrections for this page