Epos Rollespilscamp (2022)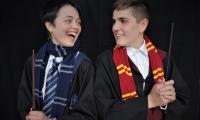 Location: Efterskolen Epos, Fynshav, Denmark
Date: 19. - 23. October 2022
About the convention:
Vil du med på Epos Rollespilscamp?

-Få en efterskole-smagsprøve i din ferie!
Tilmeld dig

Epos rollespilscamp er for dig, der går i 7.-9. klasse, og som har lyst til at dyrke din interesse for rollespil – eller snuse til, om rollespil er noget for dig. Du er velkommen på campen også selvom du ikke går med overvejelser om, at blive elev på Epos. Du er OGSÅ velkommen selvom du er 'genganger' og tidligere har deltaget i en Epos-uge eller i en Epos Rollespilscamp.
We haven't had access to a program for this convention. The list is simply based on external references, memory, rumours and so on and the list might not be completed.
If you have a correction or are in access of a program then please send us an update.
Organizers
Links
Send corrections for this page