Fantasticon - The Weird (2021)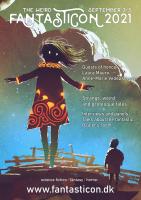 Location: Serapions-Ordenen, Frederiksberg, Denmark
Date: 3. - 5. September 2021
About the convention:
Guest of honour
Laura Mauro
Anne-Marie Vedsø Olesen

Strange, weird and grotesque tales

Interviews and panels
Talks about the fantastic
Dealer's room


We haven't had access to a program for this convention. The list is simply based on external references, memory, rumours and so on and the list might not be completed.
If you have a correction or are in access of a program then please send us an update.
Organizers
Send corrections for this page