Nordic Game Jam (2021)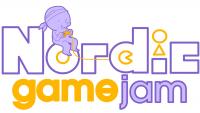 Location: Online, Denmark
Date: 6. - 9. May 2021
About the convention:
✨ Hello everyone! ✨
Everyone here at the Nordic Game Jam team are *very* excited to get the ticket sale started. Because of COVID-19, everything this year will be a little different. However, we are making the best of this situation and we hope you all are ready to join us.

📌 What is Nordic Game Jam?
Nordic Game Jam is a game jam, which means you get a full weekend to make your own game based(-ish) on a theme. This means you can expect 48 hours of brainstorming, experimenting, coding, drawing and playing together. You get the opportunity to work and have fun with other game developers from around the globe. And the result is having your very own game at the end of the weekend.

🌱 How is Nordic Game Jam different from other Game Jams?
We are an entirely non-profit and volunteer-run and have been doing that since 2006. (https://nordicgamejam.com/about/). Over the years the game jam has been filled with talks, workshops, portfolio-review and many other activities for the participants. Nordic Game Jam is simply not only about making games, we want to gather people who have love for games and a strong support for diversity and inclusion in games. We want to create a welcoming and safe environment where we can get to learn each other and grow! You can read our Code of Conduct here.

📅 Schedule
• 6th May - Live Stream starts and we hang out a little bit
• 7th May - Portfolio Review and Jam Starts, loads of mingling!
• 8th May - Jamming and Streaming
• 9th May - Submission, Presentation, Prize and Virtual Hugs 🧡

🎤 Livestream Moderator
The red thread in our online game jam will be hosted by the fabulous facilitator & moderator Rina Yahya (https://www.linkedin.com/in/rinayahya/) who will guide you throughout the program.
The exact program will be updated and can be found on the website and on social media in the future!

🎟️ What does my ticket include?
Tickets for event:
https://www.universe.com/.../nordic-game-jam-2021-tickets...
• Access to the livestream with mixed live and pre-recorded material to bring you the best vibes to your home!
• Access to Discord to join various activities and to mingle with other participants of the Game Jam.
• Nordic Game Jam 2021 T-Shirt* designed by Anne Sigismund
* DISCLAIMER: Despite our best efforts, we can unfortunately not promise that T-Shirts will arrive in time of the event. The T-Shirts will be sent well in advance to compensate for the logistics of worldwide shipping.

🙋 Who can join?
Professionals, hobbyists, and students are all welcome at Nordic Game Jam. If you like to program, draw, design, brainstorm, produce or make sound, you will fit right in. If it's your first time jamming, there is boundless help to be found from speakers, volunteers and other jammers. A big focus for Nordic Game Jam is to welcome everyone who is interested in games. Any level of experience.

📣 Quotes
Last year we held the first Online edition of Nordic Game Jam. This was a brand new experience for the Organiser team, yet a lot of you had wonderful comments about the Game Jam:
• "It was a wonderful experience, I am so glad I got to be a part of this and create a game with my friend. Thank you for taking this online, it was a pleasure to make a game for this event :)"
• "A really fun experience. The Discord felt like a large community, it was nice"
• "It was a new experience for me both funny and demanding as well"
• "I feel every year NGJ should be conducted online as well as in a physical location as it gives more exposure to indies throughout the world to participate."
We have really embraced the online edition this year and got a lot of great feedback from last year with us, in order to create an even better experience this year.

🔍 Questions & Answers
Can I help with the Game Jam?
• Look out for Volunteer page on https://nordicgamejam.com/
Is there any extra cost assosicated with the T-Shirt?
• Shipping is covered by your ticket. Tax may apply in customs which is not covered by us.
Who made the design this year?
• Anne Sigismund made the super nice design, check out her website (https://www.annesigismund.com/)
Can I sleep on-site during the Jam?
• …..Yes 🙂
Free Toast?
• …..No 🙁
We haven't had access to a program for this convention. The list is simply based on external references, memory, rumours and so on and the list might not be completed.
If you have a correction or are in access of a program then please send us an update.
Organizers
| | | |
| --- | --- | --- |
| Finances | Alex Birkeman | |
| Graphics and Volunteers | Anne Sigismund | |
| Lead Organizer | Amanda James | |
| Program Organizer | Angela Manna | |
| Program Organizer | Rina Yahya | |
| Site Organizer | Daniel Todorov | |
| Site Organizer | Lau Maack-Krommes | |
| Volunteers | Jaro | |
| Website & Social Media | Frans Peter Larsen | |
| Website & Social Media | Mads Engberg | |
Links
Send corrections for this page