CalCon XXI - Rymden (2015)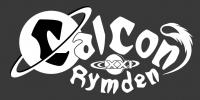 Location: Jenny Nyströmskolan, Kalmar, Sweden 🗺️
Date: 20. - 22. February 2015
About the convention:
Välkommen till CalCon – Kalmars spelkonvent. I år är temat rymden och Jenny Nyströmskolan har förvandlats till ett rymdskepp. Vi skall ut på en lång resa igenom den mörka rymden, tvärs över universum och förbi sprakande galaxer. Vi har dock horder av spel och mängder av trevliga människor med oss på resan. Ta på dig din bästa rymddräkt och häng med du också.
We haven't had access to a program for this convention. The list is simply based on external references, memory, rumours and so on and the list might not be completed.
If you have a correction or are in access of a program then please send us an update.
Organizers
Links
Send corrections for this page