Blackbox Cph VIII (2019)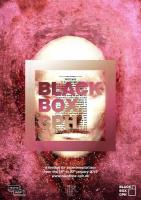 (AKA: Blackbox Cph IIX)
Sted: Huset-KBH, København, Danmark 🗺️
Dato: 18. - 20. januar 2019
Om kongressen:
Welcome to BlackBox Cph – a festival for experimental role play at the centre of Copenhagen.

At Blackbox Cph you can choose between a number of larps of about 3 hours' duration. The larps will apply theatrical lighting and sound for controlling the play and several of them will be experimenting with other theatrical techniques. This creates a unique form of role play that has come to be known as black box role play.

Pris: 75 kr. pr. scenarie.
Arrangører
Links
Indsend rettelser for denne side