Nordic Game Jam (2023)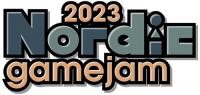 Ort: Aalborg Universitet København, Dänemark 🗺️
Datum: 13. - 16. April 2023
Über den Kongress:
What is Nordic Game Jam?

Nordic Game Jam is an annual 48 hours game jam hosted in Copenhagen, Denmark… and its pretty big!

More than 500 participants will be creating their own game together with artists, designers, writers, programmers and gamers.

We aim to create a game jam that not only facilitates game development but one where participants can get to meet industry experts, sit together with inspiring people, learn from workshops/talks and most important get to work on their dreams.

Herunterladen
Wir haben für diesen Kongress kein Programm gehabt, daher ist die Übersicht über Spiele nur auf externen Referenzen, Gedächtnis, frühen Gerüchten usw basierend und deswegen vielleicht nicht komplett. uns bitte eine Korrektion schicken.
Orgas
| | | |
| --- | --- | --- |
| | Alexander Birke | |
| Finance | Jaro | |
| Keynote: It's been 10 Years Since Tropes vs Women in Video Games: What's Changed? | Anita Sarkeesian | |
| Keynote: See that mountaion? You can climb it? | Osama Dorias | |
| Lead, Planning & Administration | Daniel Todorov | |
| Location | Antony Nestoridis | |
| Location | Lukas Winther | |
| Marketing | Jaime Monedero March | |
| Marketing | Mark Poulsen | |
| Marketing | Walter Stoerger | |
| Program | Anahid Attaran | |
| Program | Chema Damak | |
| Sponsors | Aleksandra Bralczyk | |
| Sponsors | Grant LaFarge | |
| Talk: Accessibility in gaming; Helping me will help you! | Elisabeth Sivertsen | |
| Talk: Colors aren't real | Inna Hansen | |
| Talk: Community Superpowers | Søren Lundgaard | |
| Talk: Decolonise Your Jam | Allan Cudicio | |
| Talk: Efficient Game Asset Creation for Game Jams and Prototyping | Kim Aava | |
| Talk: Emplayed in the Danish Game Industry - what are my legal rights and what is the salary level? | Maria Hilbig | |
| Talk: European and Danish funding and training oppertunities | Lone Garde | |
| Talk: European and Danish funding and training oppertunities | Simon Løvind | |
| Talk: How to use LEGO kit workshop | Brian Bunch Christensen | |
| Talk: How to use LEGO kit workshop | Mads Purup | |
| Talk: Innovation workshop: 'Even kids could do this' | Maria Planes | |
| Talk: Online multiplayer doesn't need to be that scary! | Ciro Continisio | |
| Talk: Playful Possibilities: Make games without a game engine | Daniel Martin Nielsen | |
| Talk: Porting your Unity Knowledge to Godot Engine | Andy Touch | |
| Talk: Sound and how to playfully create it for your jam game | Martin Kvale | |
| Talk: User Research is great! Why doesn't everyone do it? | Jonathan Bonillas | |
| Talk: What video games can learn from toy play | Jonathan Trier | |
| Vendors & Program | Teresina Ho | |
| Website, Marketing & Program | Frans Peter Larsen | |
Links
Korrektionen für diese Seite einschicken